Join our Monthly Community Check-ins!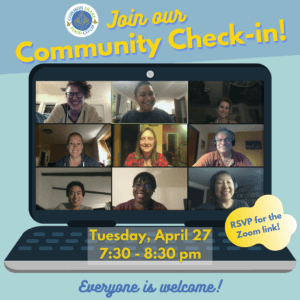 The co-op moves with the voice of the community and we want to hear from YOU! Join us on the last Tuesday of every month on Zoom to share your voice, hear co-op updates, and connect with fellow community members. Together we can grow our movement to build our cooperative grocery store supporting food justice and local resilience!
Everyone is Welcome – No Co-op Membership Required!
Tuesday, April 27
7:30 – 8:30 pm