Dear Supporters of the Amherst Food Co-op,
My name is Chi Lin, the newly appointed Editor of the Amherst Food Co-op Blog, and I would like to take this opportunity to introduce myself and officially inaugurate the blog.
As a multiethnic writer, artist, environmentalist, and a native of both east and west coasts, I have found that the most fulfilling and effective way for me to assist in creating positive change is to bridge divides between worlds. As an Asian American, I occupy the margins between races. I have lived both in the suburbs and in the inner city. I have spent time abroad in communities facing profound scarcity and experienced the culture shock of returning home to a country that is overflowing with wealth and resources, and yet spreads that abundance so unevenly. In a society plagued by polarization, I revel in opportunities to create harmony. Acting as editor for this blog provides me with an opportunity to do exactly that; I will be the bridge between writer and publisher, the organization and the public, as well as playing a part in a vital effort to cultivate solidarity across race, class, gender, political identity, and locational divides.
As a means of representing who we are as a cooperative and a community, the Amherst Food Co-op Blog will serve as the vehicle for Co-op leaders and allies from all walks of life to communicate information about our progress, challenges, and hopes. The blog, at its most basic level, will give us a chance to build an organization that promotes food security and community health, that supports local farms and businesses, and that establishes us as allies in the resistance against Big Ag and the fossil fuel industry. As with all movements to create positive change, the blog will embody more than the causes we support and the tangible effects of our actions. At its heart, it will reflect our identity as a socially just and environmentally sustainable community, demanding representation for those who have been marginalized, and channeling the pain of division that we experience daily to push ourselves to be the most forward-thinking, open, and inclusive community we can be.
Please join me in inaugurating this blog, developing community, and fighting for equality in all facets of life.
In addition to introducing the Blog, consider this letter to the members an official Call for Writers. We're asking for voices, for stories and memories, for histories and current events, for art and creation, essays and editorials, anything that represents the community: who we are and who we want to be.
Have something to say? Email your submissions or suggestions to blog@commonsharefood.coop.
I look forward to working side by side with all of you.
-Chi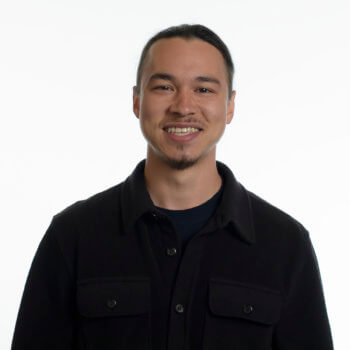 blog [bläɡ] noun
a regularly updated website or web page, typically one run by an individual or small group, that is written in an informal or conversational style